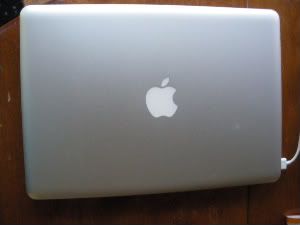 See that beauty to the left? Yeah, it's kind of messing with me.
It's there all the time, just sitting there looking cute in my kitchen, but---open it up---and it's the world.
The whole world.
The problem is, the world is taking over my life.
I've struggled with this for the very first day I "discovered" the internet. Suddenly, I didn't have to wonder what the answer was to a question. . .I didn't have to wait to call someone when I got home from work. . .I didn't have to feel like I was the only one in the world who liked a certain band/parenting book/homeschool resource.
I've tried limits before: no Twitter for a week, going dark on my blog, getting rid of ads on my personal blog so that I wouldn't feel so compelled to write all the time. I have moved the laptop to different, less accessible locations.
I always find it. And this Mac has great battery life.
But, once again, I'm going to try to manage this. . .what?. . .addiction? Compulsion? Really big love?
Maybe set time limits in the morning. Set aside definite "work hours" so that I can do my job without distractions from social media. Have a child sit on my lap while I look up directions or a recipe for dinner, to insure that I don't also check my one of three email accounts/Twitter/Facebook/Google Reader and lose 15 minutes in the process.
I don't know how you fit that all in a stocking Santa, but I sure hope you try. But, if you stuff an iphone in the toe, I'm really going to be in trouble.