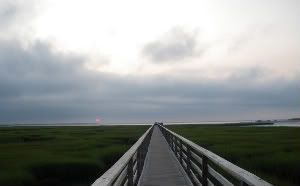 I knew a woman in college whose laugh could make heads turn in a room – in a good way. She was so full of life and optimism I often envied her. We were never extremely close, but did see each other out frequently among mutual friends. She went on to marry her college sweetheart and they settled outside of New York City.
They decided to start a family not long after they were married and the pregnancy went fantastic. No complications. A healthy baby boy was going to bless their lives. The big day arrived and as he was emerging into his new world the Doctor decided to use forceps to help him out. A decision, to this day, no one ever understood.
She and her family now live in San Diego because that is where the best specialists are to help her son live a comfortable life. The doctor, who later was found guilty of malpractice not just in her case but in others, incorrectly used the forceps and caused irreversible damage to her baby boy. All the money they won in court now goes directly to his medical care, and will for the rest of his life.
I think of her often when I see her posting and photos on Facebook. Now that I have children, I wonder what it was like for her to uproot her whole existence and move 3,000 miles away because that was where the best care was for her son. I'm sure it wasn't a hard decision, but it still took a lot of strength and adjustment. I wonder what it is like raising a child who has a hard time holding his head up, sitting up, and is barely able to walk or feed himself. I've never met him, but have heard from friends who still talk to her regularly that he's doing well but will never be on par with other children his age. From what I see in pictures, he has a handsome smile, big bright eyes and a healthy little sister now.
My daughter had to be sedated this week during a minor procedure. She started with a little happy juice, which made her pretty happy and goofy. It made my husband and I laugh when she lost the ability to say certain words out in the waiting room. When she was brought into the operating room the laughter turned to hysterical tears as the sedative wasn't helping her with her anxiety and fear, so they injected her with a stronger sedative.
I watched my funny, giggling, talkative little girl turn into a drooling, speechless, still child who couldn't move her arms in any coordinated way and wasn't able to focus her eyes on any one object. I wanted to scream and take her, running from the room. But from what they had explained, I knew this was normal and she'd be fine when it was all over. I quickly pushed my fears aside and sat quietly while they were doing the procedure.
The whole process only took 5 minutes, but the sedative took over 40 minutes to wear off. During those 40 minutes we encouraged her to look at us, held her shoulders to keep her from falling forward and repeatedly told her that it was all over and she was okay.
My God, what if it was like that every day? What if I never experienced her ramblings on about something that happened in the school yard that day; something that only she can comprehend because that's how seven year olds tell their stories? What if she didn't argue with me over eating dinner or putting on her pajamas or going to bed? What if her beautiful smile wasn't a smile at all but only the slightest reaction to my voice or the touch of my hand?
This week I think I understood what it was like to spend 40 minutes with a disabled child. But I knew, unlike that woman from college, that my 40 minutes would come to an end. She has that challenge for a lifetime. Strength comes to those who least expect it, and at times when you need it most. From what I've been told she never thinks about what it would have been like if things were different. But I did this week. And there has been a little extra hugging and a little extra laughing in our household.