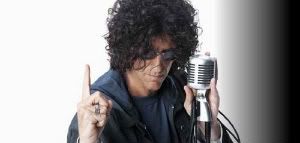 I purchased my
Sirius Satellite Radio
unit because of
Howard Stern
back in 2005. His two stations, Howard 100 and Howard 101, have been bringing me untold hours of joy ever since. Before he slipped the surly bonds of terrestrial radio, I listened to his show in syndication on
WCCC
, the local indie station with the claim to fame of having employed Stern as a morning DJ thirty years ago. While Stern's detractors are legion here and anywhere, his Connecticut fan base rivals that of any other stronghold he fought to win over the past three decades.
There is an obvious discrepancy between parenthood and my subscription to the Howard Stern channels. Though I held out as long as I could—until my 2 year old daughter switched up Bob the Builder with the name of the Stern Show producer and started singing "Bababooey, yes you can!" at the supermarket—I was forced to curtail my listening habits while she was in the car. It was at that point I discovered a benefit I hadn't anticipated when I signed on with Sirius more than six months before my daughter was born. That happy surprise was Kids Place Live. The KPL programming fell on the exact opposite end of the listener spectrum from the Howard Stern Show and would become our third most listened-to station.
KPL is built on the same format as most radio shows, with DJs of varying degrees of annoyingness and bits that are in turn humorous and not-so-much. Though I am never more of a "mom" than when I am tuned to Absolutely Mindy, and only slightly less of one when listening to the clever, adult-placating humor of Kenny Curtis's Animal Farm, I have to say that I do get some personal enjoyment out of the genre of music that has come a long way since the Raffi and Rosenshontz of my youth.
Even if you don't have Sirius/XM—in fact, I'd say this will be even more valuable if you don't—I'd like to share with you a list of what I consider to be the best Parent-Friendly children's songs out there today. These are the kind of songs that can bridge the gap between Howard Stern (or whoever you love that little ears can't or won't listen to) and your young impressionables. Load these songs onto your iPod or support the artists by buying the whole CD, and you will amass a collection that will keep the mini-van rocking all the way to school.
10. Electric Car, They Might Be Giants with Robin Goldwasser—an environmentally conscious boon for the whole family.
9. The Hampster Dance Song, Hampton the Hampster—This is one of my daughter's favorites; if only the car allowed us more space in which to gyrate appropriately.
8. Four Boys Named Jordan, Jessica Harper—a melodious voice and a stunning commentary on what it means to be a Jordan in America today.
7. No Nothing, Randy Kaplan—An incredibly catchy song that I love; I would've put it much closer to #1 except that some people classify the catchiness as being of the "I can't get that [bleeping] song out of my head" variety.
6. I've Got a Butt, Uncle Jim—before this song, I wouldn't have known what a sacroiliac was; now I am proud to say that I am as clued in as my four year old.
5. I Like to Move It, Sacha Baron Cohen from Madagascar—A match made in heaven.
4. Toast, Heywood Banks –"Take a piece of bread, put it in the slot/Push down the lever and the wires get hot/I get toast."
3. 18 Wheels on a Big Rig, Trout Fishing in America—a spin on the traditional counting song that includes Roman numerals and ∏.
2. Three Little Fishies, Kay Kyser – this retro hit was #1 on the charts in 1939. I assure you that mine is the only list in existence on which it is #2 today.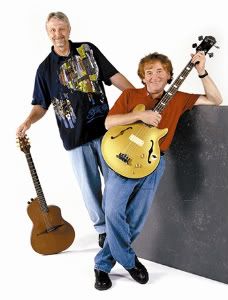 1.
The Window
, Trout Fishing in America—There are only two bands I am determined to see in concert this coming year: Rammstein (in Germany) and Trout Fishing in America. Listen to The Window—or any of their songs, really—and you will see why I believe that a TFIA concert is an experience for the whole family.