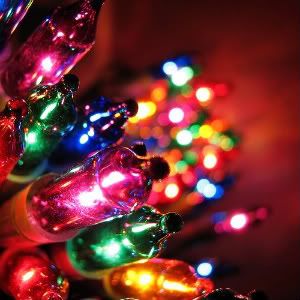 I wrote about this a couple years ago here, but it's such a big part of our holiday celebration I wanted to write about it again.  What is this wonderful tradition?  It's the Sudbury Lights.
It was my six year old's first Christmas when I heard about the Sudbury Lights.  I saw multiple posts about it on my mom's group listserve.  What exactly was it though?
It's a very nice section of Sudbury, MA that has beautiful Christmas lights.  It's also free.   That year we put our son in his pajamas on Christmas Eve and off we went while listening to Christmas music in the car. 
Off we went while also driving a little slowly.  And looking around a lot.  The directions were actually a little fuzzy.  Drive on 20 East towards Sudbury.  When you see a Japanese restaurant on your right, take a left.  Follow the traffic, and you'll eventually get there. 
You can see our confusion over the directions.  We got in the car and drove east on 20.  After a while we did see a Japanese restaurant on our right and noticed a bunch of minivans turning left.  We too took a left.  Then we followed the cars down the road and through a right turn and, sure enough, there was a gorgeous neighborhood filled with beautiful Christmas lights. 
Every Christmas Eve since then we have gone to see the Sudbury Lights.  Every year the directions are a little fuzzy, but so far, without fail, we have found the Sudbury Lights.  My only suggestion would be to make sure you pack any water or snacks that you need on Christmas Eve because even the Dunkin Donuts around there are closed. And if  the Dunkin Donuts are closed in New England, well then you're pretty much SOL for any other place. 
In case you're not comfortable with the idea of randomly following minivans through Sudbury, here are some more specific directions: Take 20 into Sudbury.  Turn north on Horse Pond Road (left if you are going east, right if you are going west).  Take a right on Tall Pines Drive.  The display will take you through a cul de sac called Bridle Path.
And maybe this drive will become a tradition to your family as it is to ours.