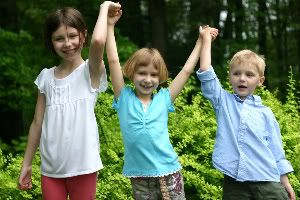 My kids have never rung in the New Year at its appointed time.
Heck, last year was one of the first in recent memories where I made it to midnight before conking out.
This year we'll attend a friend's party where the new year will be rung in at 7pm with more fanfare then most First Night celebrations. Then, after apologizing profusely for the mess left in her home, we'll leave, drive home and promptly tuck our rugrats into bed.
I don't think I'll make it much longer after them.
So what do you do?
Do you put on your game face and stay up until midnight? Do you get a sitter and go out? Do you let the kids stay up with the promise not to light the house on fire, and sneak off to bed?
I used to say the kids had to go to bed because they'd never make it to twelve. But now that they have way more energy than I, it won't be long before they are tucking me into bed first before heading out.
Just not this year.