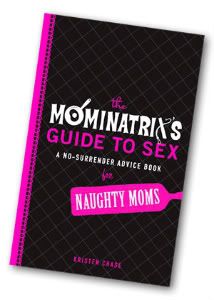 I know that whatever I get my husband for Valentine's Day, he really just wants one thing, and it's not found in a box of chocolates. 
So, this Tuesday, I'll be joining my friend,
Motherhood Uncensored's
/
Cool Mom Picks
' Kristen Chase, aka
The Mominatrix
, at Finale in Brookline to hang out with other local mamas for wine, chocolate and sex (talk). Hey, maybe I'll get some ideas for Valentine's Day. 
And guess what? You're invited too!
Continue reading "Chocolate, Wine and a little Libido Boost" »