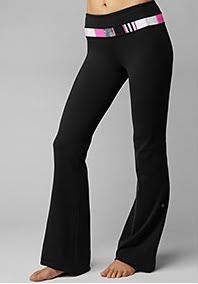 Do you drop off your kids at school or preschool in the morning?  If you have babies, do you attend an early morning playgroup?  Do you have to leave the house before 9am? I bet that you do.
I certainly do.  And admittedly, some days, it ain't pretty.  But most days, it is - or - at the very least, it can be.  Let me back up a bit.   I have two daughters, a 3 year old and an 18 month old, and our mornings are super hectic.  Most mornings, I'm up at 5am to work out and by the time I'm back home, it's time to hit the ground running with the girls.  There are breakfasts to be made, permission slips to slip into backpacks, coffee to drink (LOTS of coffee to drink), teeth to be brushed, hair to be combed, bows to be tied into hair, a husband to usher out the door and, well, you get the picture.
There is very little time for showers to be taken or hair to be artfully blown out or outfits to be carefully chosen - at least for this mom.  So what's a mom to do?  I've got to bring my daughter to preschool, and inevitably my toddler and I have a playgroup or a music class to attend, or at the very least, errands to run or groceries to be shopped for.  Wearing my sweaty workout clothes or slipping back into pj's just isn't always an option, so here's what this mom does.