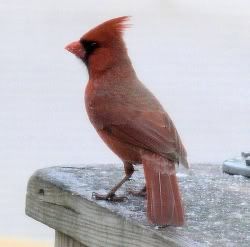 Winter can be a great time for bird watching. One way to entice them into your yard it to provide food. There is something beautiful about seeing a bright red cardinal against the snowy white ground.
The easiest way to draw birds into your yard is to provide plants that they can eat and hide in as well as fresh water to drink. Last year, I posted this craft I did with the kids.
Here are a few more that you can do.